Our new home is
20 Halifax Road, Cross Roads, Keighley, BD22 9DH
This is effective from today 27th September 2021, so if you are coming to drop off or pick up any items of equipment please don't go to the old place 🙂
We've been keeping our lips sealed for months, simply because we didn't dare tempt fate! It's a blessed relief to be able to share our great news at last!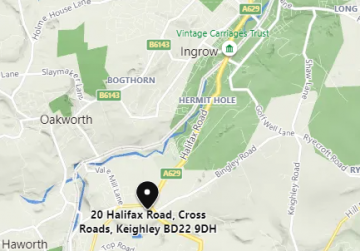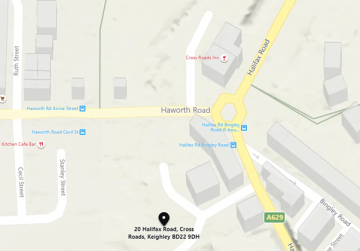 So why have we moved?
After almost 14 years of being based at Keighley Business Centre (knock us down with a feather, is it really that long?), we have at last found the perfect place to meet the needs of our growing and evolving business. Those of you familiar with our humble premises in KBC will understand our excitement! The prospect of moving somewhere with central heating, aircon and plenty of private parking finally made us bite the bullet. And we'll have a nice view as well. Of course those aren't the only reasons, but we could go on and on and there isn't room here.

We are very proud indeed to remain committed to staying in Keighley, albeit just a couple of miles up the road towards Haworth.

The process of relocation started on Friday 24th September, continuing over the weekend. The helpdesk has stayed open as normal, even while the removals folks did their job around us. We're quietly confident no-one really noticed any disruption at all to service. It's all in the planning 😉
Please do bear with us!
We're so pleased everything is going according to plan. Whilst there's still a few parts of our IT infrastructure to reconfigure for the change of location, we are already settling into our new home very nicely.
We want to let you know in advance that we might take a bit longer to answer the phone at times just for a week or two. If there is any disruption it'll be whilst we work through any remaining niggles.
We'll contact you directly if we need to postpone and rearrange a job we've already got in the diary, but we're expecting the already scheduled on-site visits and remote support appointments to go ahead as planned, unless there's a very good reason why they can't.

We might also not be able to get back to you as quickly as we'd like to answer any billing queries for a while. There may also be a few delays with day-to-day administration, such as invoicing. This is just until we've got the rest of our systems fully up and running in our new building. Michelle is certainly expecting to acquire even more grey hair over the next few weeks. She's got a lot of unpacking boxes, finding new homes for everything, and catching back up to do! 😀
Our contact phone numbers will remain unchanged.

If you have any questions, please do let us know.

We look forward to showing you round our new home very soon!
All the best from The Cosurica Team!