Just a quick note to let you know our offices will be closed for the Late Sumer Bank Holiday on Monday 28th August 2023.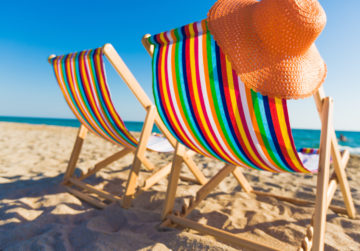 This coming Bank Holiday Monday, most of our team members on the Helpdesk will be taking an extra day of rest and recreation. It might even involve a trip to the seaside, so we can get our chips stolen by seagulls and let our ice cream get soggy in the inevitable bank holiday rain. Hoorah for the British Summer weather!
Worry not though! Our out of hours engineer will still be on call to deal with genuine emergencies, such as 'business-critical systems down' situations or in the event of fire, theft or flood.
Please note – Our out of hours emergency support service is currently only available to our contract and pre-pay support customers.
What would your business do in an IT emergency?
If you're worrying about how your business would cope if you experienced an IT emergency this weekend (or indeed any weekend), DON'T!
Now is the time to start your disaster recovery planning, so give us a call during our normal office hours and ask to speak with Michelle or Gareth. Our number is 01535 358161.
Alternatively, before you forget, (yes, we know exactly what it's like for business owners and directors; you're spinning many plates. aren't you?), drop us an email right now, to info@cosurica.com.
We'll give you a call back during office hours to arrange a meeting. We'll discuss your business requirements and come up with a solution to allay your fears. Then you can start to enjoy the bank holiday weekends a bit more!
For more information about our range of support services take a look here
For ideas on what to do this Bank Holiday check out Visit England's website here