Are you looking for the opportunity to build your career in the fast-paced and fascinating world of technology? Well, we have the apprenticeship vacancy for you! We're looking to recruit our next Apprentice Business Support Technician as soon as possible, so get in touch!
We're a long-standing West Yorkshire-based Microsoft Gold Partner. Our team takes care of business customers operating in a wide variety of industries. They all have one thing in common – they want to use technology to their best advantage. By supporting people in their use of technology, we help them power their business to success!
OVERVIEW of this apprenticeship vacancy
The number one goal of everyone at Cosurica is to make our customers exceptionally happy. The Apprentice Business IT Support Technician plays an important communication focused role. They process the support requests that come in from our customers, via phone and email, turning these requests into Helpdesk Cases (AKA support tickets). We focus on supporting our customers in making the best use of technology in their business, in particular (but not limited to) Microsoft products and services.
This apprenticeship vacancy is a training role. While working, our apprentices learn about delivery of quality communication, technical support and implementation services to our customers.
Our Apprentice Business IT Support Technicians are often the first to touch a new Helpdesk Case, making sure issues are handled quickly and customers are kept updated. Apprentices are supported by the more experienced members of our Support Team.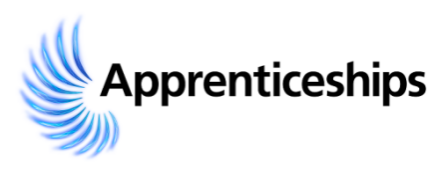 HOW TO REGISTER YOUR INTEREST
You can email your CV to info@cosurica.com pick up the phone and give us a call on 01535 358161 – ask for Michelle or Gareth, or apply by following the link below.
IT Support Technician Apprentice (kallidusrecruit.com)
For more information about Cosurica and what we do to support our business customers look here
For more information about Apprenticeships in general look here
CAREER PROGRESSION
We provide a mix of in-house training, on-the-job learning and work with local apprenticeship training providers to help you get the qualifications you need to progress.
For someone looking for a long term career in IT, the Apprentice Business Support Technician role naturally leads into roles such as: Business IT Support Technician, Support Team Supervisor, Senior Support Engineer, Junior Consultant, Consultant, Network Engineer, Security Specialist, Solutions Architect, Account Manager, Project Manager, Service Delivery Manager, Operations Manager etc.
Whatever route you choose we can help you develop your skills every step of the way…
REQUIREMENTS OF THE JOB
To be successful in this apprenticeship role you need:-
A love of challenges and ability to solve problems
Great communication skills, especially listening!
The ability to type quickly and accurately while talking on the phone (you'll wear a headset so you can use both hands!)
A deep desire to deliver an amazing Customer Experience
A good base of knowledge of general office IT Applications, PC software & hardware etc. but, more importantly, the strong desire to keep on learning. Every day is a learning day in IT!
The ability to speak both Geek and Human (in English, 99% of our customers are UK-based)
THE PERKS
We're offering you:-
An easy-going, family business environment and culture (we all enjoy what we do, making the most of our different skillsets, pulling together as a team and delivering great results for our customers)
A proactive approach to ongoing training to help you develop life-long skills and a great career
The opportunity to work in a pleasant location with good public transport links. There's a great cafe, various lunch takeaways and a park and open countryside within a minute's walk, an interesting & wide variety of independent food & gift shops, galleries & cafes in nearby Haworth, yet we're only a short bus ride from Keighley town centre with great rail & bus links to Leeds, Bradford, Skipton and beyond.
Free parking on-site, if you drive and have your own transport
Free shower and changing facilities, if you fancy cycling to work or going for a countryside run at lunchtime
A powered 'Sit-Stand' Desk with a comfy & supportive office chair with premium brand technology to work on.
Great pay. We're a real Living Wage employer, so everyone here gets fair pay based on their skills, effort and attitude.
A generous holiday allowance
HOW TO REGISTER YOUR INTEREST
You can email your CV to info@cosurica.com pick up the phone and give us a call on 01535 358161 – ask for Michelle or Gareth, or apply by following the link below.
IT Support Technician Apprentice (kallidusrecruit.com)
For more information about Cosurica and what we do to support our business customers look here
For more information about Apprenticeships in general look here