Wow! What a tough year!

We hope you, and your business, are coming out of 2020 stronger and more resilient to unexpected challenges.
We've dealt with unprecedented demand for our support services this year, especially in the run up to and during the first lockdown back in the Spring. While you and your workers relocated to home offices, kitchen tables and corners of bedrooms we were making sure they could access everything they needed. At the same time we were also adjusting to new ways of working too. It's been a mighty challenge, but we've come through it (albeit with some of us having a lot more grey hair now!).
Hoorah for the Modern Workplace!
We hope we've helped smooth the way for everyone who wasn't already used to remote working. There's so many great tools available to enable people to carry on working together as a team, wherever they happen to be. The 'Modern Workplace' concept really has become reality for many of you this year!
If there's still more we can do for you, please do let us know.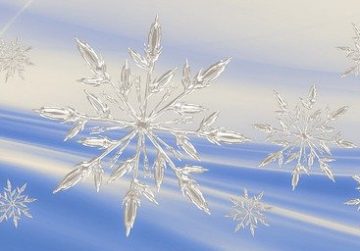 We're certainly not going to forget 2020 in a hurry!
The end of 2020 and the start of 2021 will continue to be challenging for many people, particularly those who have lost jobs already, or whose jobs are currently under threat. Therefore it feels right to donate the money we would normally spend on sending Christmas cards and giving out wine & sweet treats, to charity.
We've chosen Worth Valley Food Bank and Keighley Salvation Army Food Bank. Both provide food and other necessities to people and families in need in the local area. We'll also make a donation to Mind, because their work will also be vital in the coming months, possibly longer.

For now, we'd like to wish you, your colleagues and your families the very best Christmas (of course it will be different, but we hope you enjoy it anyway!) and a happy, healthy and prosperous 2021!

Take care everyone!

Michelle, Gareth and all the Cosurica Team
---
For more information about the work of Worth Valley Food Bank look here
Salvation Army Keighley contact info is here
Look here for more information about the work of Mind in Bradford