1st line IT support opportunity in a fast-moving, well-established and growing Microsoft Gold Partner!
We've got plenty of new customers coming on board to make as happy as our existing customers, so it's important we find the right person to fill this 1st line IT support vacancy soon, to help us deliver excellence in technical skill and customer service every day.
We're based in the Aire Valley; only 25-30 mins on the train from Leeds, Bradford & Skipton. We're just 2 miles from Haworth and the beautiful Brontë Country.
Have you got what it takes to shine at Cosurica?
If you have:-
Previous experience in a customer facing or telephone support role
The ability to keep cool even when working to super-tight deadlines
Readiness and willingness to take on new challenges, building on your previous qualifications and experience
The drive to develop strong knowledge of the latest business information technology products & industry best practice
And most importantly a deep-seated love for all things IT…
…Cosurica is the place to become an IT Support star!
This fantastic opportunity includes competitive salary based on your current experience and skill level, free parking, 32 days holiday per year inc. public holidays, plus all the training you need to become one of our IT support stars!
We invest in great people, who share our ethos.
What we do helps make our customers' businesses thrive through increasing their productivity and improving their communications. To them we are nothing short of superheroes!
Our happy, long-standing customers agree. Look at our case studies here.
Businesses come to us for advice on how to make the best use of technology. Then we plan and install systems smoothly, efficiently and with minimal interruption to their day-to-day operations. We look after their systems to ensure they perform well and step in super-quick when we spot a problem brewing.
Keeping everyone's technical and professional skills up to date gives us a leading edge, so we invest a lot in training, especially the hands-on kind, not just in boring classrooms!
For more information about our 1st line IT Support vacancy get in touch today!
Email info@cosurica.com or phone 01535 358161 and ask for Michelle or Gareth
Please note – this post is an invitation to prospective candidates to get in touch with us directly to discuss the opportunities we have available. We politely request agencies refrain from calling or emailing us about prospective candidates on their books. Thank you.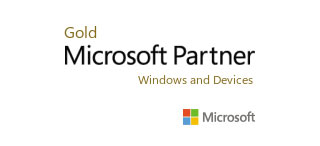 Our Microsoft Partnership shows we're committed to ensuring our team members receive all the training and support they need to deliver the highest quality of service to our customers.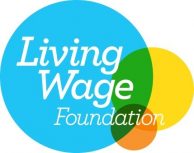 The work every single team member does at Cosurica is essential to the smooth running of our business and to our customers. We all work together to deliver a great service, so pay all our team members fairly, based on their skills, experience and responsibilities. Our Living Wage Foundation membership reflects that even our junior team members are paid a fair day's pay for a fair day's work. They are the future of our company after all!
Want more information about the Living Wage Foundation's work? Look here